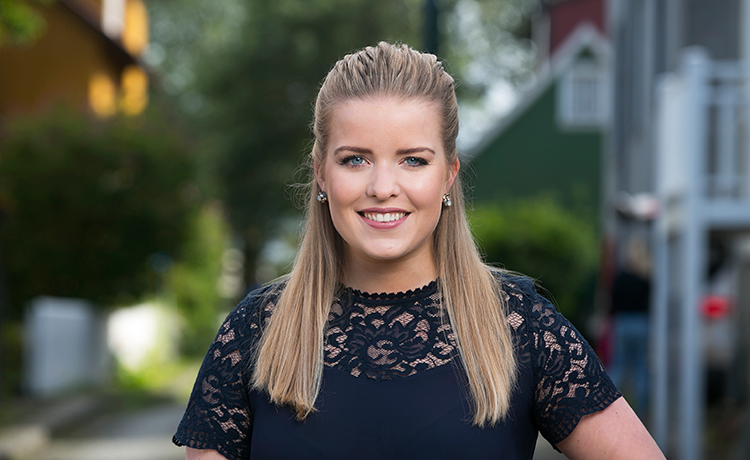 I am a 25 year old law student and serve as the Secretary of the Independence Party. I have a bachelor's degree in law and I am currently working on my master's degree in law.  I have always lived in Reykjavik, although I've relocated a few times within different neighborhoods of the city. I am running in the Independence Party's primary elections this fall.
I was born on November 30th, 1990. My mother, Kristín Steinarsdóttir, was a teacher. She died of cancer in the year 2012. My father, Sigurbjörn Magnússon, is a Supreme Court attorney. I have two siblings; Magnús (b. 1987) and Nína Kristín (b. 1993).
After completing elementary school, I proceeded to study economics at the Commercial College of Iceland. I graduated in 2010 and moved to Cambridge in England to study English. The following year, I began studying law at the University of Iceland from which I graduated with a bachelor's degree in 2015. In my thesis, I discussed the politician's extensive freedom of speech. I am currently working on my master's degree and will be graduating in 2017.
I have gained diverse work experience through different kinds of jobs alongside my studies. Such as reporter, police officer and most recently I headed out to sea and worked as a fisherman. I was nominated as the secretary of the Independence Party in October 2015. As such, I am a member of the party's board of executives and central committee. Hopefully after this fall I will be able to add Member of Parliament to my work experience.